October 14, 2022
In the coming weeks, there are several important events and dates as well as newsworthy items the team at NextGen wants to place on your radar screen! From our upcoming climate webinar to our voter registration resources to information about student loan forgiveness and our new Women's Issue Area page, this week's edition of What's Next will help to keep you up to speed on what's happening during the final weeks of October and beyond.
[Oct 17] You're Invited To Join Our Climate 100 Webinar: Our Senior Climate Advisor, David Weiskopf, will moderate a panel featuring an all-star line-up of key climate officials – Governor Newsom's Senior Climate Advisor and Agency Cabinet Secretaries as well as climate activist Tom Steyer – during a webinar this upcoming Monday, October 17 from 9-10 AM PST!  The panel will be discussing California's $54 billion Climate Commitment and how this historic budget investment will make an immediate and real-world difference in our state plus how we can keep up the momentum around climate going forward, and more. Space is limited – register now for Monday's webinar.
[Oct 24] LAST DAY to Register to Vote: California voters have until October 24th to register to vote in the November 8th General Election. If you haven't registered by October 24th, you can still participate via same-day registration and vote in person at local county election offices, early vote centers, or polling locations. Be vote ready! Voters can find everything they need to prepare for the General Election on November 8th by visiting our Voter Resources Page.
[Oct 31] PSLF Deadline – Apply TODAY: Student loan borrowers working in the public service sector have less than one month to apply for the Public Service Loan Forgiveness (PSLF) program during the limited waiver period – October 31st is the application deadline! NGP continues to share resources with California public service employers, encouraging them to participate in the California Student Debt Challenge and help their employees access PSLF information and resources. We highly encourage student borrowers working in public service to look into applying for PSLF.
[NEW] Women's Issue Area Page: We are committed to helping women in California fight for equitable rights by supporting policies that advance social, racial, economic and gender justice, including a person's right to bodily autonomy. Join the fight! Visit our new Women's Issue area page for advocacy resources, educational materials, and more.
---
Last week, leaked recordings of a conversation between three Los Angeles City Councilmembers and a labor leader surfaced. This conversation was filled with racist and homophobic language as well as possible criminal misconduct related to the Los Angeles redistricting process. These were very prominent public officials engaging in this type of horrific behavior. However, no matter the past contributions of each of these individuals, there is no place for bigoted collusion among California's elected officials and representatives. Read NextGen Policy's statement in response to the LA City Councilmember's comments below.
---
Did You Know? Victory! We're excited to share that our priority bills SB 907 (Pan), AB 256 (Kalra), and AB 2750 (Bonta) were signed into law by Governor Newsom. Thank you to the Governor, California Legislators, our partner groups, and you for your support in helping us achieve these legislative wins! Check out our full statement.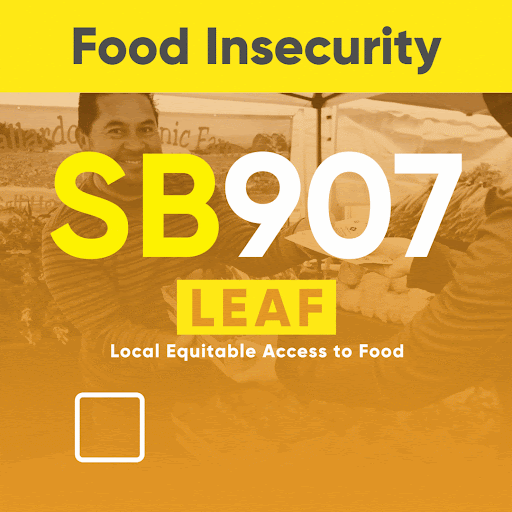 NextGen Policy fights for progressive policy change to address environmental, social, racial, and economic inequities through justice-centered legislative advocacy, grassroots partnerships, and democratic civic engagement.
Thank you,