November 6, 2023
The chilly November weather has begun to settle in and we hope this email finds you cozy and well! Although the temperature may be starting to drop outside, here at NextGen things remain on the hot side. As always, we have lots of very exciting news and other happenings to share with you today. But first, we'd like to take a moment to acknowledge Veterans Day – this Saturday, November 11th, we celebrate and commemorate those who have served and are protecting our country. Let's come together this week (and every day) to honor the sacrifices made by our service members and celebrate the diversity of those who have served. Keep scrolling to learn more about our friends at Swords to Plowshares and how they are supporting veterans through their work. Also, please take a look at the Department of Veterans Affairs' (CalVet) list of upcoming Veterans Day celebrations, ceremonies, and outreach events!
In this edition of What's Next, we highlight the recent press coverage our letter to Governor Newsom received which urges him to take action on climate change; an opportunity for college students to use their voices and share their experiences with institutional debt collection practices; information on upcoming Affordable Connectivity Program (ACP) enrollment events happening across the state; and much more! Here's What's Next at NextGen:
★ Our Climate Letter: Our recent letter to Governor Newsom asking him to hold Caltrans accountable for violating California's climate mandate is making a big impact! Politico uplifted our recent letter while breaking down why holding polluters accountable is a crucial step in achieving California's climate goals. Additionally, Streetsblog pointed to our letter when highlighting California's historic climate leadership, emphasizing the need for immediate action from Governor Newsom to hold big polluters accountable. See what all the buzz is about – check out our letter to Governor Newsom asking him to hold Caltrans accountable!
★ Share Your Institutional Debt Story: Calling all California college students! Have you or a friend ever owed debt or outstanding fees directly to your college and, as a result, experienced harmful debt collection practices such as not being able to enroll in classes or having your degree withheld? The financial burden associated with this form of "shadow or institutional debt" is something NextGen is working to address and reform. Join us and make a difference! Scan below to take our survey today to uplift your story and make your voice heard!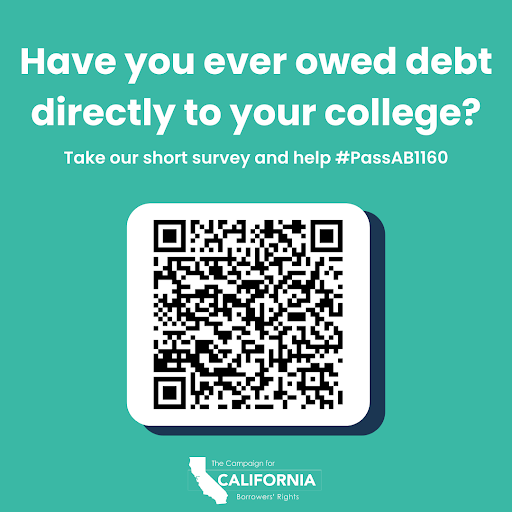 ★ Learn About the ACP: Over the next several months, NextGen will be hosting Affordable Connectivity Program (ACP) enrollment events throughout California! We're partnering with various Assembly and Senate legislative offices to hold community events where we will be helping eligible Californians apply for the ACP, a federal benefit program that provides a discount of up to $30 per month toward internet service. Every Californian deserves equitable access to affordable, reliable internet service – no matter their income level or where they live! Keep a lookout for when we'll be at an event near you! Our next enrollment event will be taking place in Los Angeles (Boyle Heights) on Thursday, November 16th from 5:00 PM – 8:00 PM at the Salesian Family Youth Center.
---

Here's a helpful tip for Student Borrowers! 💡🎓 You can access vital information on:
☑️ How to navigate making student loan payments again
☑️ Updates on President Biden's Student Debt Relief Plan
☑️ News on the Saving on a Valuable Education (SAVE) Plan
…and plenty more to help you stay on top of your student debt! Check out the resources from our recent Student Debt Cancellation and Federal Loan Information Workshop:
---
★ Did You Know? We're pleased to share that as of November 1st, the application process for healthcare insurance coverage through Covered California or Medi-Cal is officially open! Right now you can check to see if you qualify for subsidies in order to find the best plan for you or your family! Coverage for eligible applicants will begin on January 1st, 2024. Don't miss out – get started on your application today!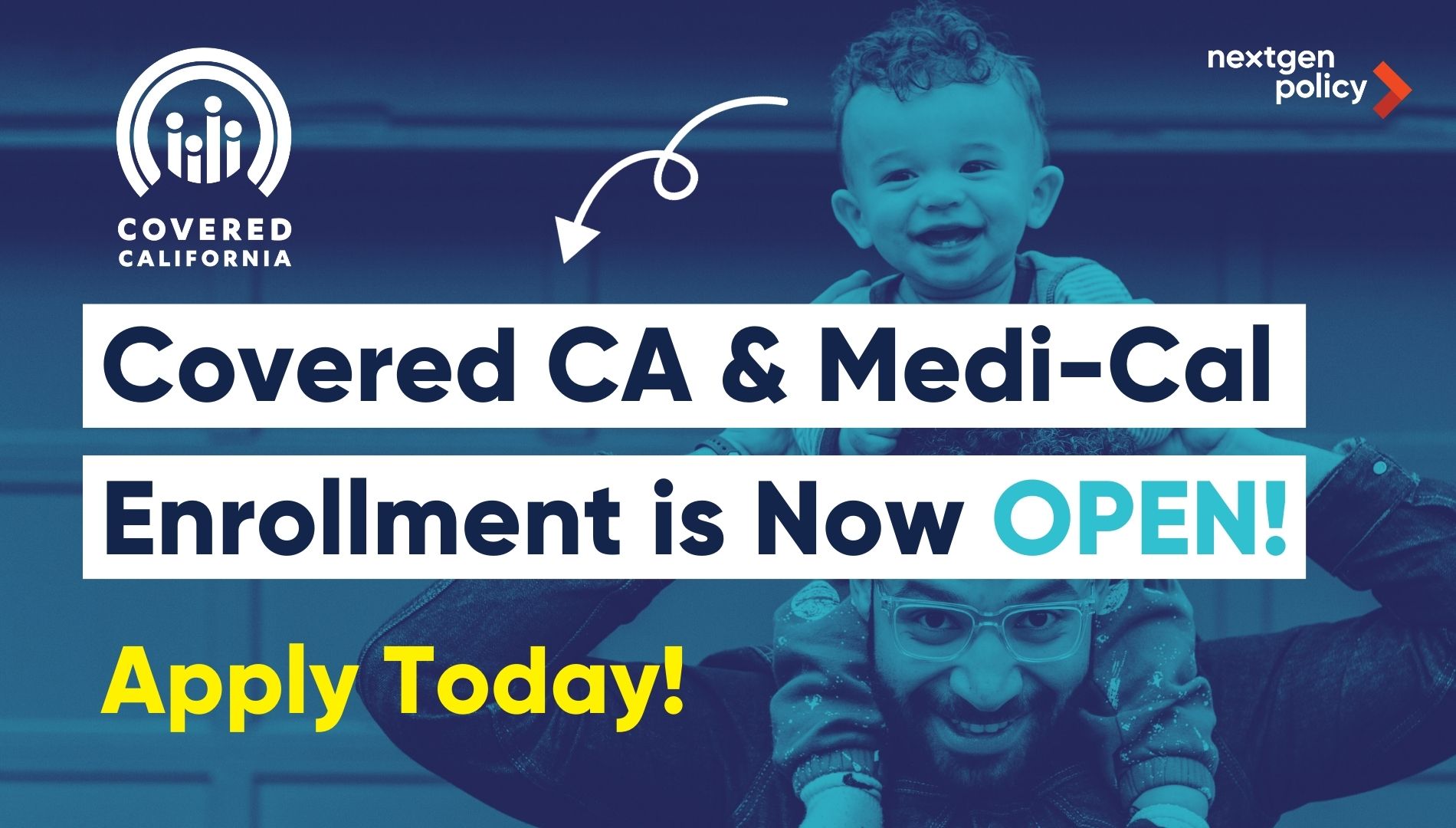 ★ Partner Spotlight: In honor of Veterans Day on November 11th, as well as our ongoing efforts to support those who have served our country, we're shining a spotlight on our friends at Swords to Plowshares! This inspiring group is a prominent leader in the veteran's support space and has provided resources and assistance to the most vulnerable veterans in the Bay Area for nearly 50 years. We're proud to work alongside them in our efforts to build a more just and equitable California for all. Learn more about the important work being done by Swords to Plowshares to uplift and support our nation's heroes!
★ What's Next: Our work fighting for equity and justice on behalf of all Californians isn't done! In the weeks ahead, stay tuned for more information on additional Student Debt Cancellation and Federal Loan Information Workshops; Affordable Connectivity Program (ACP) enrollment events; updates on and opportunities to join our work advocating for equitable solutions to issues including climate justice, digital equity, and student debt relief; and much more! Get a head start by catching up on all of our hard work from this year.
★ Our Mission: NextGen Policy fights for progressive policy change to address environmental, social, racial, gender, and economic inequities through justice-centered legislative advocacy, grassroots partnerships, and democratic civic engagement.
Thank you for being a part of our journey toward a more equitable California. As we continue to push for progressive policy change, we invite you to make a difference by donating to support our organization. Your contribution will directly impact our efforts to address environmental, social, and economic inequities throughout the state.
Thank you,
NextGen Policy