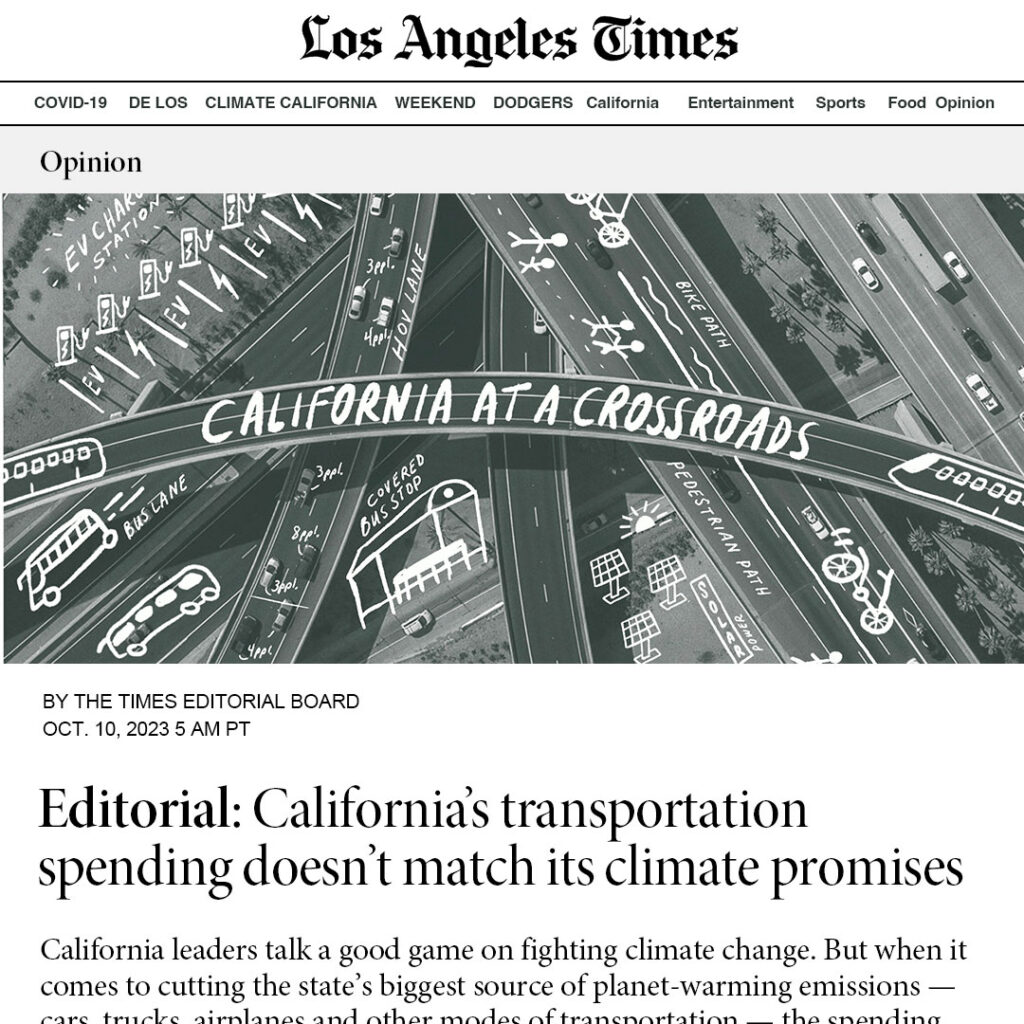 The LA Times agrees it is time to build for a California future free from traffic and pollution.
Recently, NextGen published a new report – California at a Crossroads – calling on California's elected officials, executive branch leaders, and climate policy advocates to dramatically step up their commitment to address climate change by adopting a new approach for how the state plans, manages, and funds its transportation infrastructure.  The Los Angeles Times Editorial Board agrees with us, "California leaders talk a good game on fighting climate change. But when it comes to cutting the state's biggest source of planet-warming emissions — cars, trucks, airplanes and other modes of transportation — the spending doesn't match the rhetoric".
The good news is that our report outlines various solutions that are available as long as our elected and transportation officials can look past the false promises of freeway-centric transportation planning.  It's time for a change – smarter transportation policies will create more jobs, decrease pollution, improve quality of life, and free millions of Californians from hours upon hours stuck in traffic.
This new report is the latest in a series of publications by NextGen's Climate 100 project, an initiative that seeks to better align all parts of California's budget with the state's greenhouse gas reduction targets. The transportation sector is the state's largest greenhouse gas emitter as well as a major budget category annually, and long overdue for re-prioritization in the state's efforts to achieve its climate goals, rather than working against them.