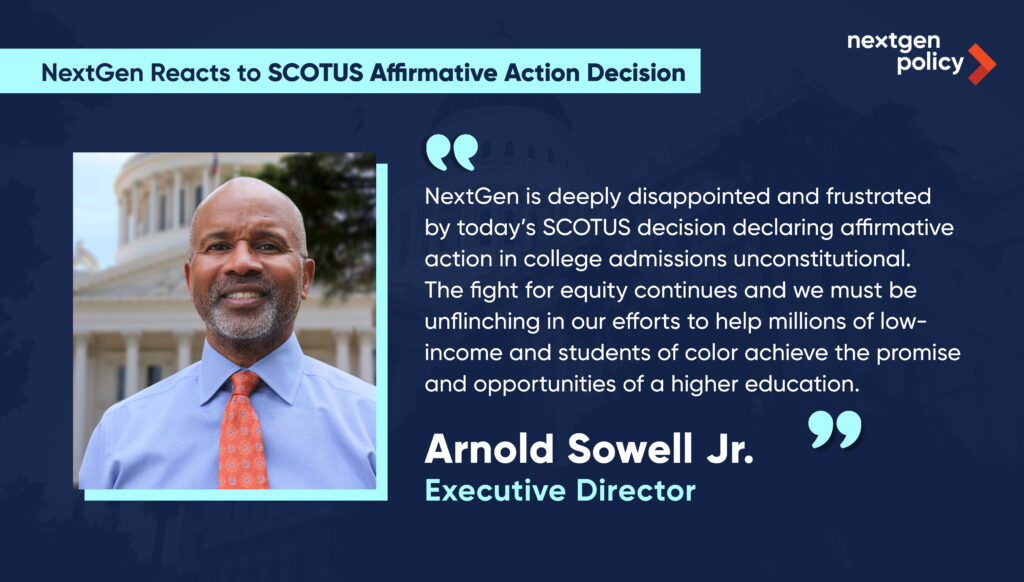 For Immediate Release: June 29, 2023
Contact: Robin Swanson, robin@swansoncomm.net
SACRAMENTO – Today, NextGen California issued a statement responding to the U.S. Supreme Court's Affirmative Action ruling striking down race-based college admissions.
Statement from NextGen Policy Executive Director, Arnold Sowell Jr.:
NextGen is deeply disappointed and frustrated by today's United States Supreme Court decision declaring affirmative action in college admissions unconstitutional. The fight for equity continues and we must be unflinching in our efforts to help millions of low-income and students of color achieve the promise and opportunities of a higher education.