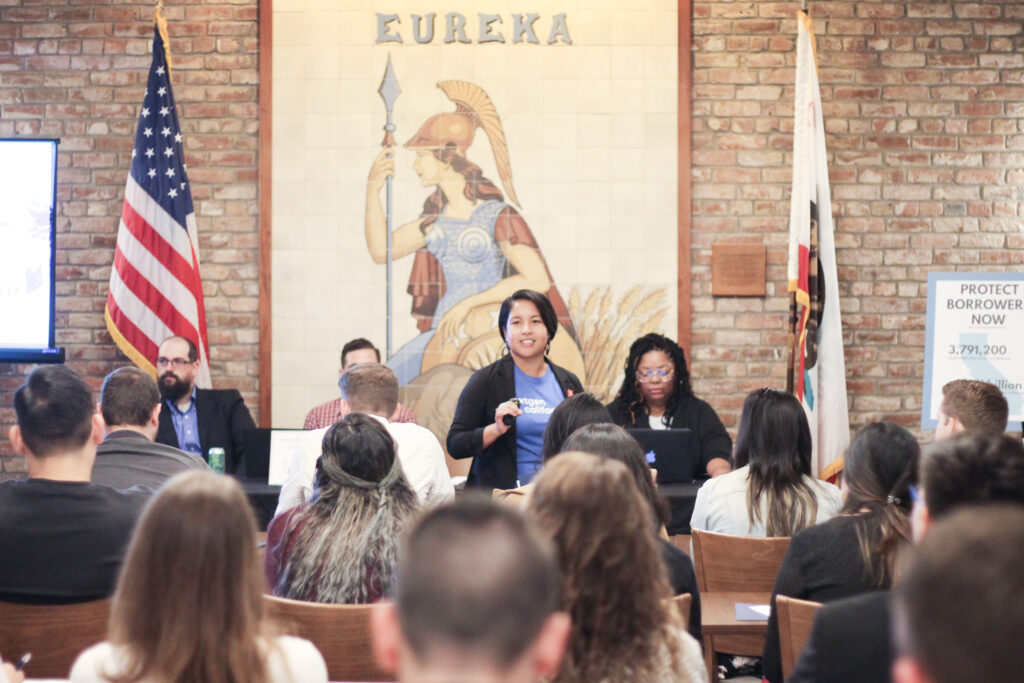 During this 1 hour workshop, learn about your rights in California as a student loan borrower, the different types of student loans, and navigating payments again. Topics will include the latest information on the Biden-Harris Administration's student debt relief plan including the new affordable repayment plan (the SAVE program), how to apply for the public service loan forgiveness program, and how to avoid scams.
Attendees will have the opportunity to ask questions and be provided with resources from experts at the Department of Financial Protection and Innovation, NextGen Policy, Student Debt Crisis Center, and Young Invincibles. Please note that this event may be video recorded.
This event is open to legislative staff, state workers, and the capitol community.
Event Date & Time: Tuesday, October 17th, 12:00 – 1:00 p.m.
Location: Eureka Room, State Capitol
Capacity for the event: Limited in-person capacity available*
**Space is limited. All RSVPs will receive a follow-up email with resources shared at the event.