Take Action on SB 907: Tweet at California Leadership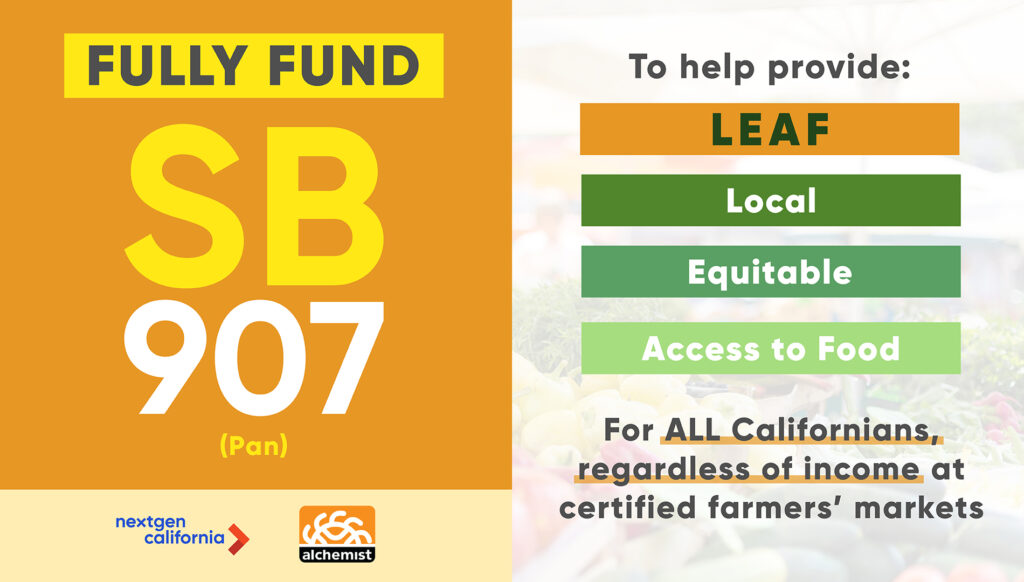 We need to make sure California State Leadership fully funds SB 907 (Pan) to ensure all California families have equitable access to local, affordable, and healthy food regardless of their income.
SB 907 (Pan) Local Equitable Access to Food (LEAF) addresses food insecurity by improving access to healthy foods for all California families, while also increasing the number of farmers' markets throughout the state. This bill makes it easier for certified farmers' markets in California to provide electronic benefits transfer (EBT) services and increases CalFresh access at farmers' markets.