1.6 million households in California — roughly 12 percent of Californians — are unable to pay their water bills.
This means that when the statewide moratorium on water shutoffs eventually ends, utilities could immediately disconnect water to these households, which are disproportionately in communities of color.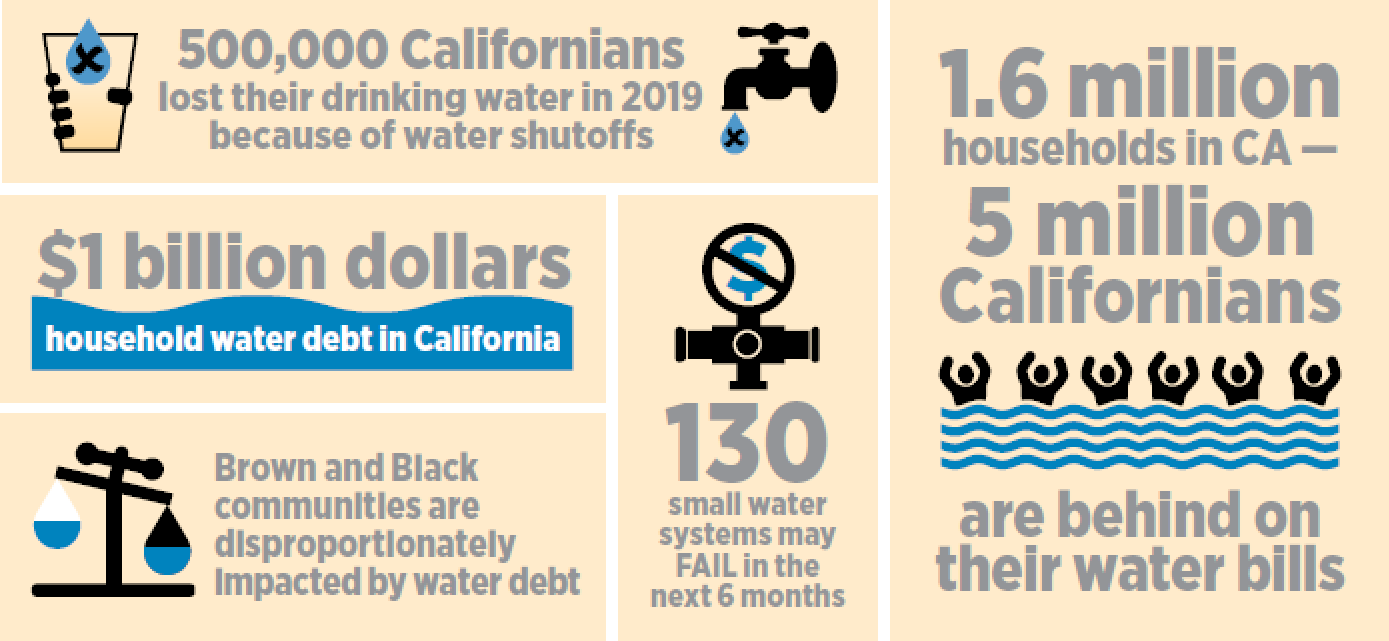 Thankfully, our state senators are considering two new pieces of legislation by Senator Bill Dodd (D-3), SB 222 and SB 223, that will establish a framework to provide payment assistance to low-income Californians who are struggling to pay their utility bills so that nobody has their water shut off.
We URGENTLY need our California state legislators to pass these critical bills. Now is the time to urge your state senator to support SB 222 and SB 223 and to ensure that these important bills pass the State Legislature right away!
The COVID-19 crisis has further exposed the deep-rooted inequities and injustices that exist in California and across our nation. Black, Brown, Indigenous, and other communities of color have been disproportionately impacted by the pandemic on all fronts, including lack of access to affordable clean drinking water.
SB 222 would help assist low-income individuals with their water bills through the creation of a statewide rate assistance program. And SB 223 would help waive late fees and reconnection fees for the most burdened, while extending existing protections to very small water systems that are struggling to make ends meet.
Water is essential to life and should be affordable for everyone AT ALL TIMES, but especially during a public health crisis when handwashing, home sanitizing, and bathing are critical to limiting the spread of and exposure to COVID-19.
TAKE ACTION now — Tell CA state lawmakers that access to clean water is a basic human right!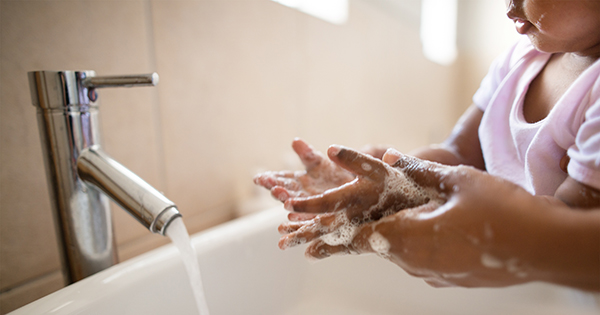 Adjusting for inflation, the average California household paid around 45 percent more per month for drinking water service in 2015 than in 2007.
And the burden of rapidly rising drinking water costs falls disproportionately on the millions of Californians living in low-income households, many of whom have seen their incomes stagnate or disappear during the same period.
As a result, many low-income households were already struggling to keep up with their water bills when the COVID-19 crisis started. In fact, in 2019, a staggering 500,000 Californians had their water shut off.
And during the pandemic and economic downturn, the water affordability crisis in our state has become even more dire. California households are currently drowning in about $1 billion of water utility debt. And this lost revenue has pushed over 100 small water systems to the brink of collapse, jeopardizing the only water source for the disproportionately BIPOC communities they serve.
This is URGENT. Our California lawmakers must pass SB 222 and SB 223 to assist families and small water utilities so nobody loses access to running water during this public health crisis and critical water systems don't collapse. Will you send your state senator a quick message?
Thank you for helping us build a healthy, sustainable, and equitable California. We couldn't do the work we do without YOU.