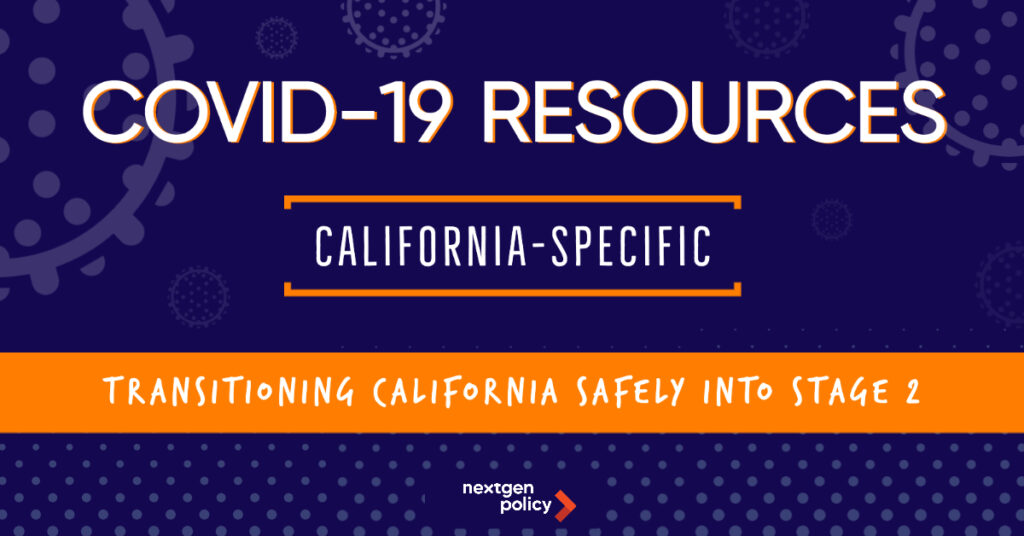 During this unprecedented time, NextGen Policy is committed to supporting the diverse needs of our stakeholder communities by providing a compilation of helpful resources related to the COVID-19 virus. We will update this page regularly as new resources become available. Please feel free to revisit this page as often as you need and share it among your networks.
Your needs are important to us, please let us know which resources are most valuable to your community and your family.  If you are interested in volunteer opportunities or ways you can be of service, information is provided below. We can all do our part. Together, we are California strong.
NextGen Policy extends our deepest gratitude to those on the front lines: first responders, nurses, pharmacy workers, healthcare professionals, public safety professionals, grocery workers, assisted living staff and all those dedicated to protecting our most vulnerable.
Sincerely,
Arnold Sowell, Jr.
Executive Director, NextGen Policy
---
Last updated July 21 at 2:15 pm (PT)
---
California Statewide Guidance
---
California Resilience Roadmap
Stage 2: Lower-risk Workplaces
Stage 3: Higher-risk Workplaces
---
Volunteer Opportunities
---
CDC Resources
---
Cannabis
---
Census
---
Consumer Protections
---
Criminal Justice
---
Disability Rights
---
Education & Families
---
Health Care
---
Healthy Foods/Food Insecurity
---
Housing/Finance
---
Immigration
---
Labor
---
Mental Health
---
Student Debt Resources
---
Veterans
---
Other Resources
---