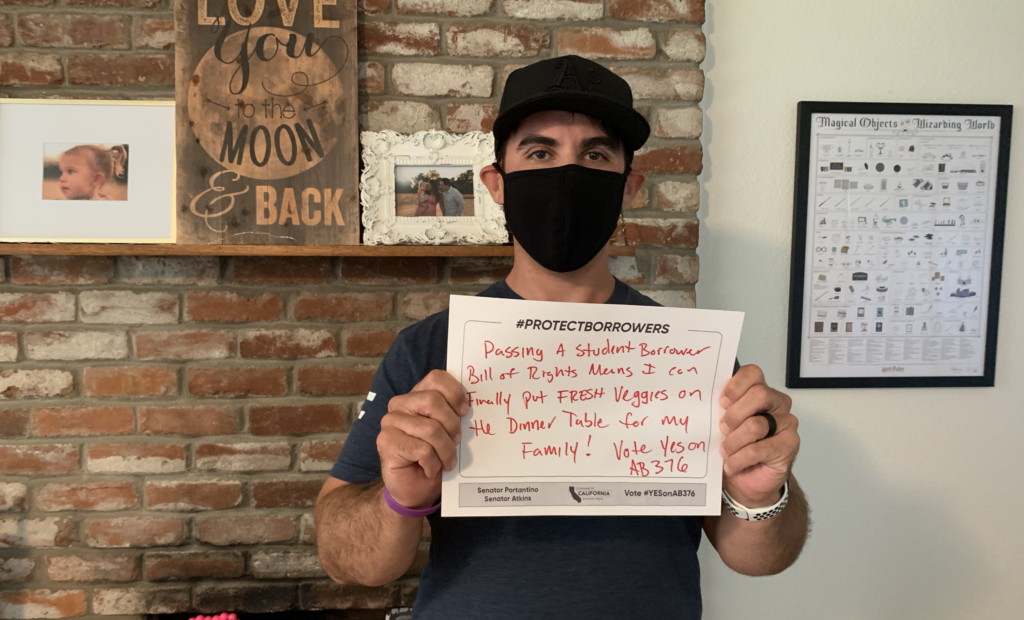 Step #1
or get creative and make your own sign.
---
Step #2
Write in your story or message on the sign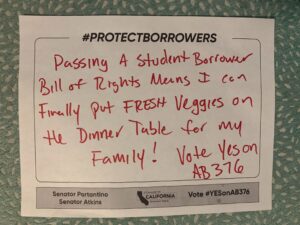 ---
Step #3
Take a selfie, or have a friend take a picture of you holding your sign + message
---
Step #4
Copy/paste this suggested message on social media:
I am one in 4 Million CA student borrowers who rely on the Student Borrower Bill of Rights. When you #ProtectBorrowers you protect essential workers too! Here's my story: [insert selfie with your story]
---
Step #5
Don't forget to include these hashtags so we can amplify your posts!
#ProtectBorrowers
---
Here's an example:
I am one in 4 Million CA student borrowers who rely on the Student Borrower Bill of Rights. When you #ProtectBorrowers you protect essential workers too! Here's my story