Exciting News!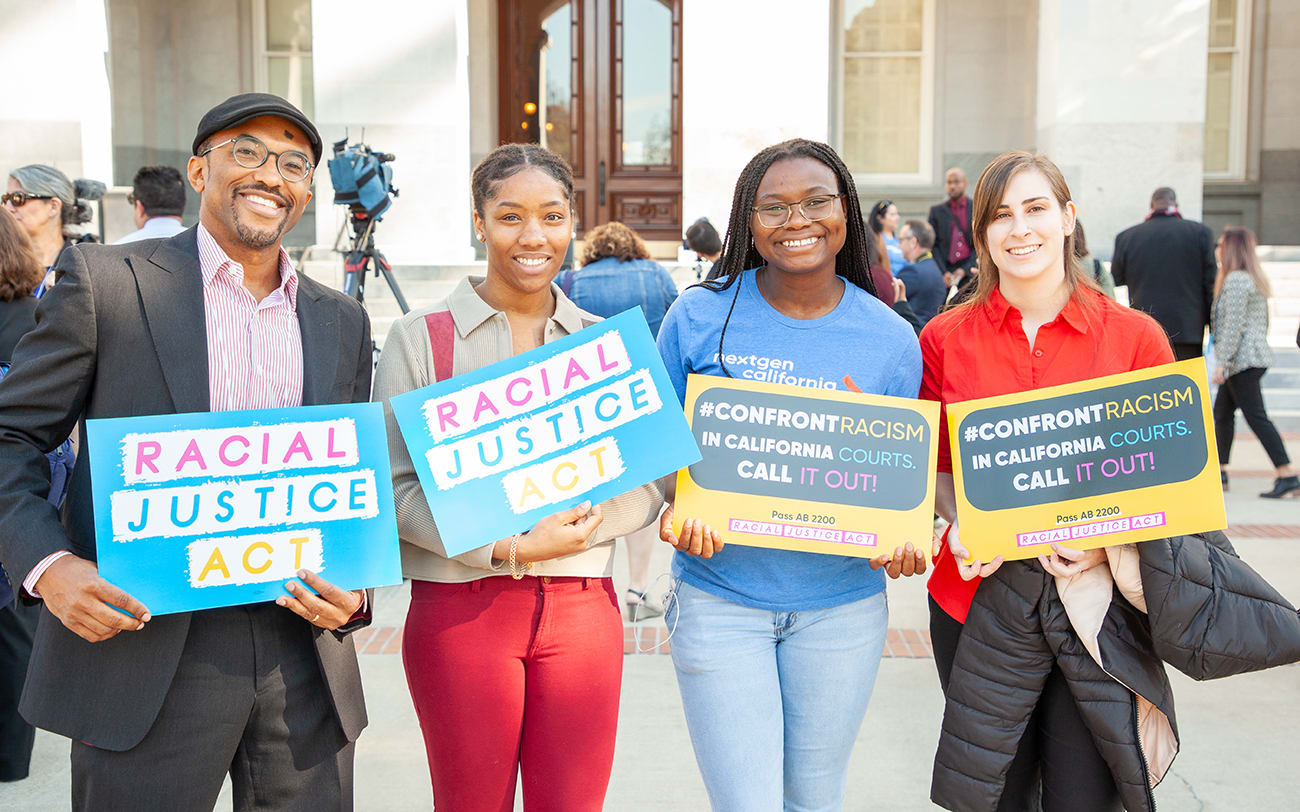 The Racial Justice Act, AB 2542 (Kalra), was heard by the Public Safety Committee on August 7th and passed! We want to thank everyone who submitted letters of support and all who have rallied behind this bill since it was introduced. We have some exciting news!
What is the Racial Justice Act:
The Racial Justice Act prohibits the state from using discriminating means to seek or obtain a conviction or sentence. In the Act, we reject treating discrimination as harmless, and provide guidance on how to address issues of discrimination in the courtroom.
AB 2542 addresses racially discriminatory behavior in the courtroom in a variety of ways, including:
Explicit bias against the defendant on the basis of race, ethnicity, or national origin – for example, racist texts from a police officer involved in the case.
Bias at trial – such as comparing the defendant to an animal in closing arguments.
Bias in jury selection – removing all or nearly all Black, Indigenous, people of color jurors from the trial.
Disparities in charging –  more severe charging of members of a race, ethnicity, or nationality.
Disparities in sentencing – addressing the systemic over-representation of Black, Brown,  people among incarcerated folk.
How the Racial Justice Act would help:
This bill would allow an individual to challenge this type of discrimination. It would help correct the McClesky v Kemp Supreme Court decision which places the burden-of-proof on the person experiencing discrimination to prove how it was deliberately against them. The Racial Justice Act states that the act of discrimination itself is evidence of bias and creates fault in the legal proceedings that needs to be addressed.