Advocating for Equitable, Affordable Access to the Connected World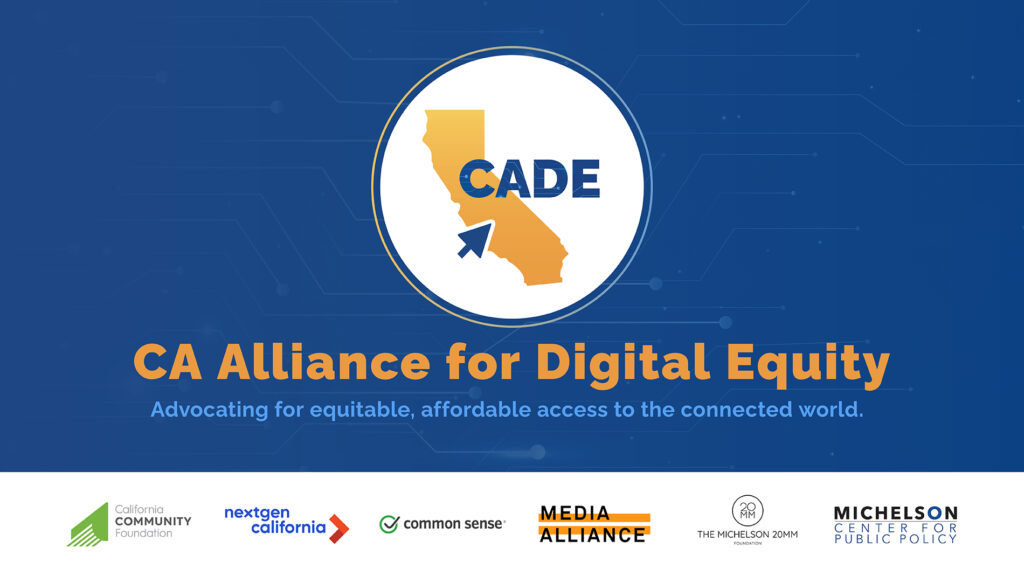 Sign up for CADE alerts and updates!
The California Alliance for Digital Equity is a dedicated group of local and statewide advocates, including NextGen Policy, who focuses on all forms of digital equity, from device acquisition to broadband access to digital literacy.
Access to and facility with the internet is a requirement to engage in today's world. Work activities, school classes, job applications, and medical appointments all demand reliable high-speed internet. Every Californian deserves access to fast, reliable, and affordable internet, and to have the opportunity to learn how to effectively navigate the digital world. We believe a fast connection without bandwidth or data limitations, coupled with technical support, is a civil right—not a luxury.