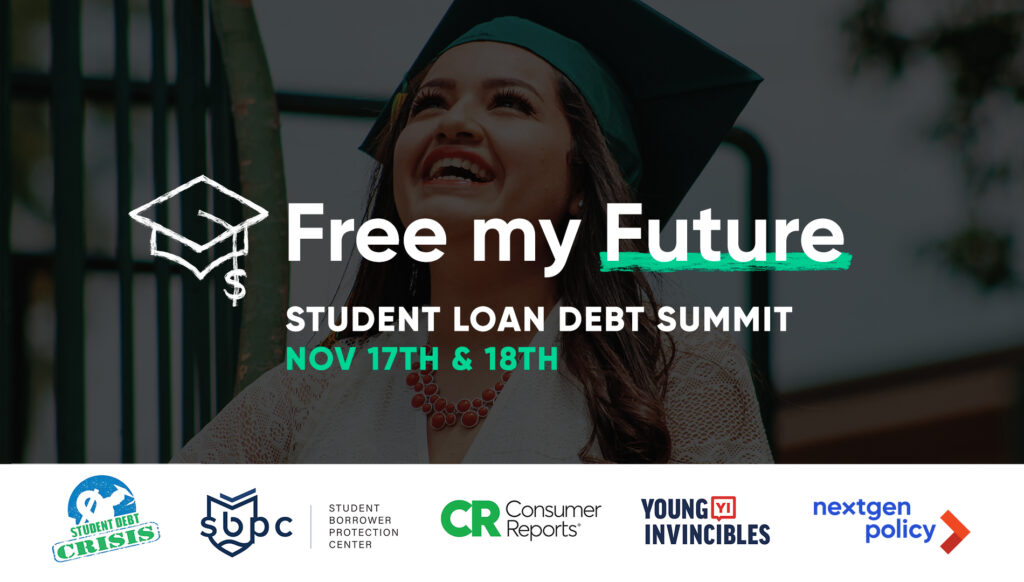 On November 17 and November 18, NextGen Policy is hosting its third annual Free My Future: Virtual Student Loan Debt Summit to help borrowers tackle the burden of student loan debt. 
It's no secret that the weight of student loan debt is crushing millions of Americans. In the wake of the pandemic, the landscape has changed; borrowers have options and policy makers have a responsibility to respond to the student loan debt crisis with permanent solutions. 
More than four million Californians are drowning in $147 billion of collective student debt. That's just in California, and yes, that's "billion" with a "b." Borrowers are suffering from outrageous interest rates and predatory service loan servicers that keep them entangled in debt for decades. At Free My Future, advocates and policymakers will share the latest information and resources on how to overcome your student debt.
Sample Language

(general issue framing + summit promo)
---
Primary Hashtags: #FreeMyFuture #ProtectBorrowers
Supporting Hashtags: #CancelStudentDebt #StudentLoanDebt #StudentLoan #StudentDebt 
---
November 17-18 Summit 
Join us for the 2021

#

FreeMyFuture:

Virtual Student Loan Debt Summit where you can learn how to become free of #StudentDebt with

resources, workshops, & more! Register here: #ProtectBorrowers


Tune-in to the #

FreeMyFuture:

Virtual Student Loan Debt Summit

to receive resources to help you tackle #StudentDebt and learn more about the 2022 landscape for student borrowers. Register today: #ProtectBorrowers 
Click on each graphic to download 
Recommended Twitter Graphics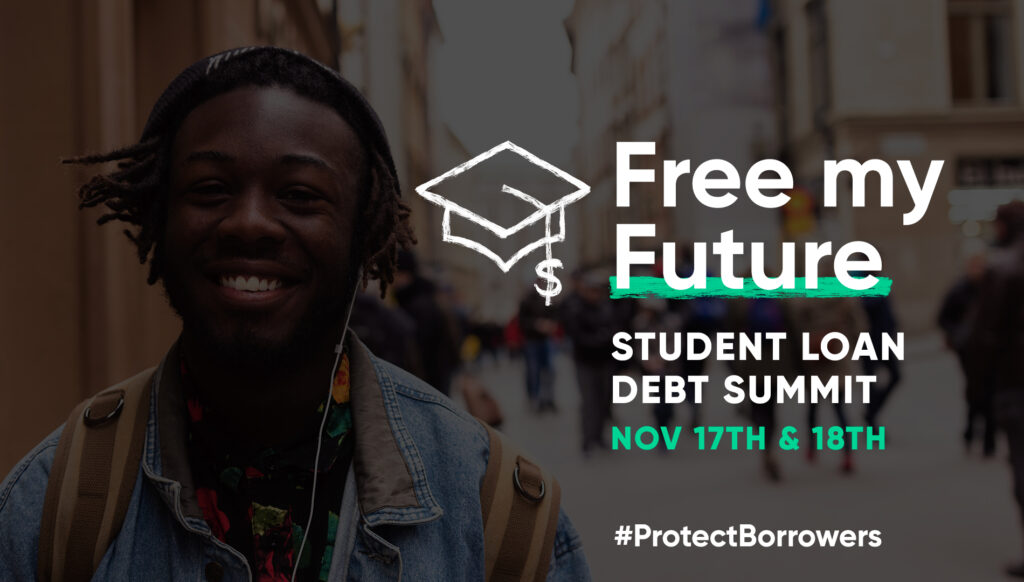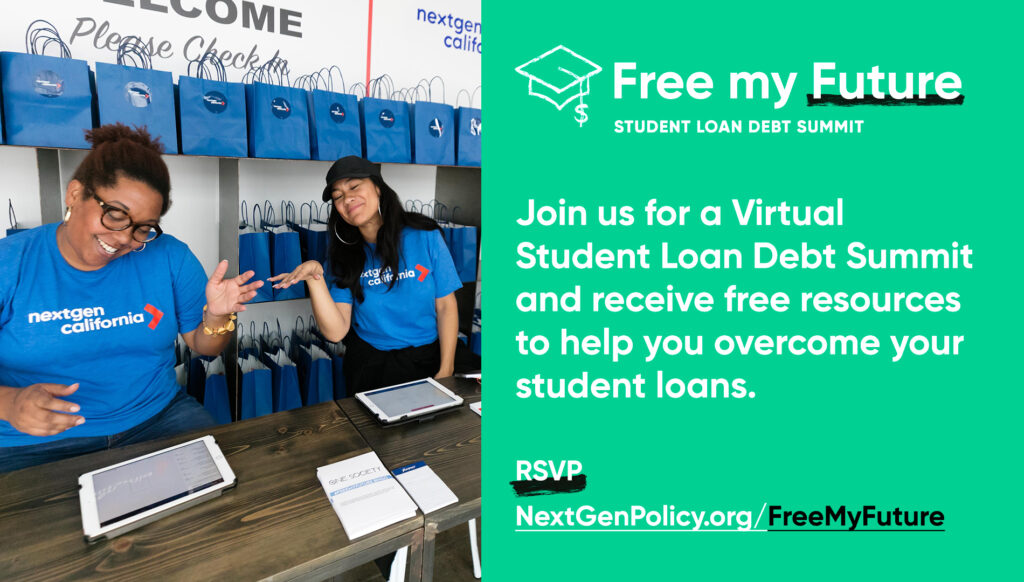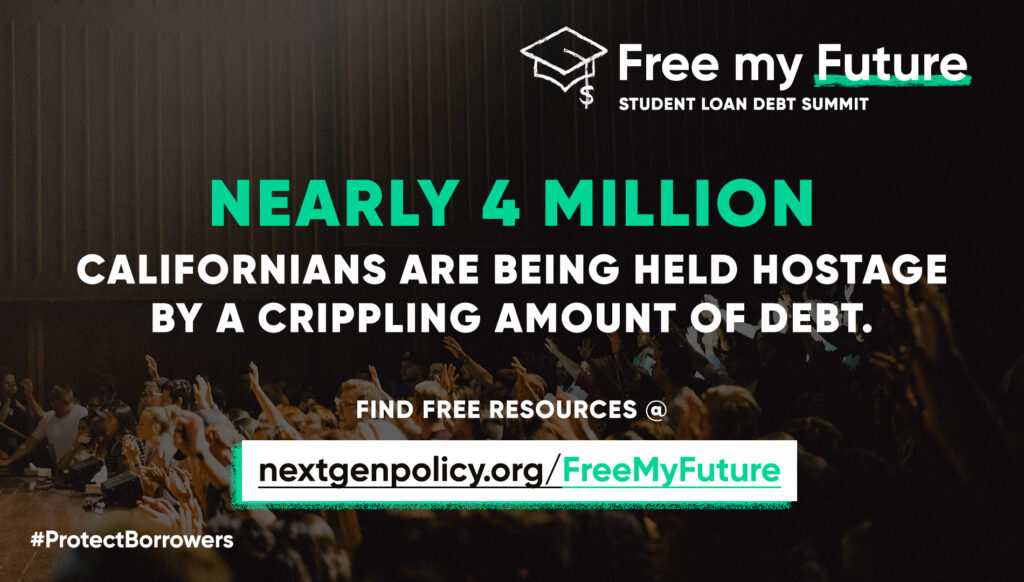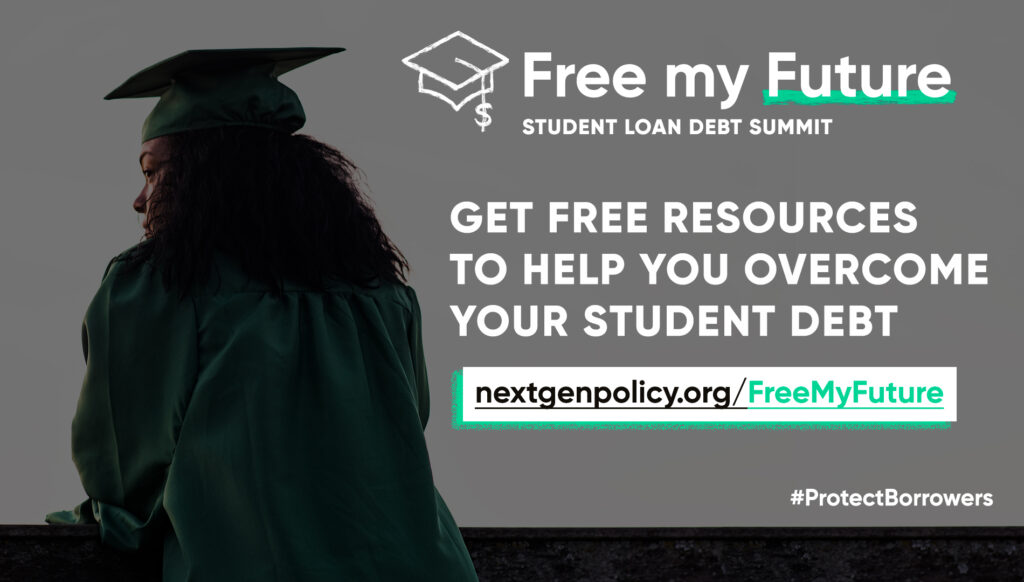 Recommended Facebook & Instagram Graphics