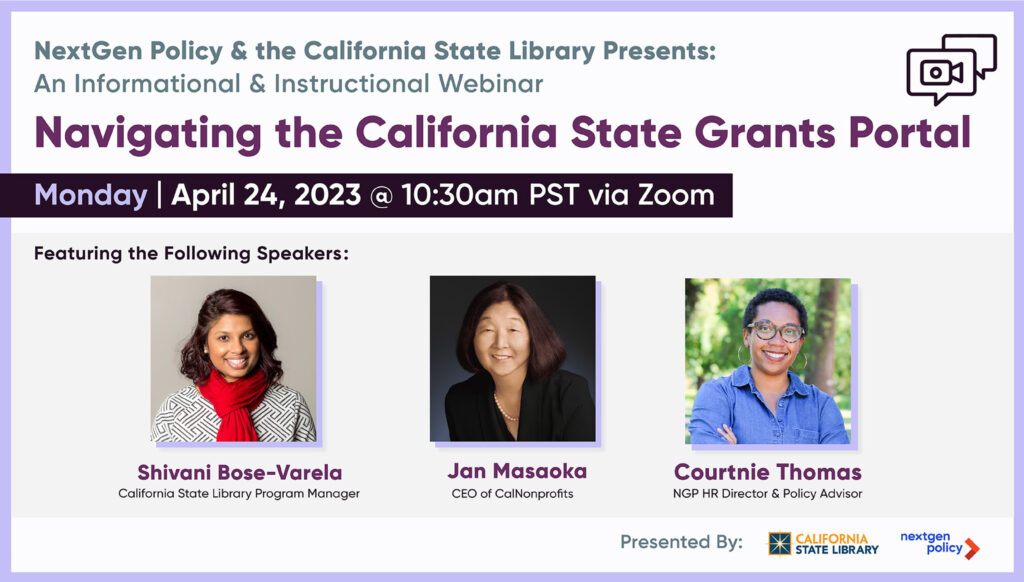 WHEN: April 24, 2023, from 10:30 – 11:30 a.m. (PST)
ABOUT: During this one hour webinar, learn about the one-stop California Grants Portal where you can find loans and grants offered by state agencies.
California State Library Program Manager Shivani Bose-Varela will provide an informational and instructional webinar to discuss the California State Grants Portal, which will provide step-by-step strategies for the usage of the grants portal and answer questions for best practices.
This webinar is open to all to join, so please share this event to learn more about the crucial and available opportunities of state agency grants.
This webinar is hosted in partnership with California State Library. For any questions, please email Courtnie Thomas.