The Health Oversight and Leadership in Detention Act (AB 263) by Assemblymember Joaquin Arambula aims to protect the health and safety of those living and working in detention centers. All seven of California's privately owned detention facilities experienced massive — largely preventable — outbreaks of COVID-19, highlighting an urgent need to put safety measures in place.
AB 263 would clarify the need for all detention facilities in the state of California to cooperate with local public health departments, and abide by public health orders designed to protect the health and safety of everyone. It also requires private operators to abide by Cal/OSHA workplace safety rules and regulations.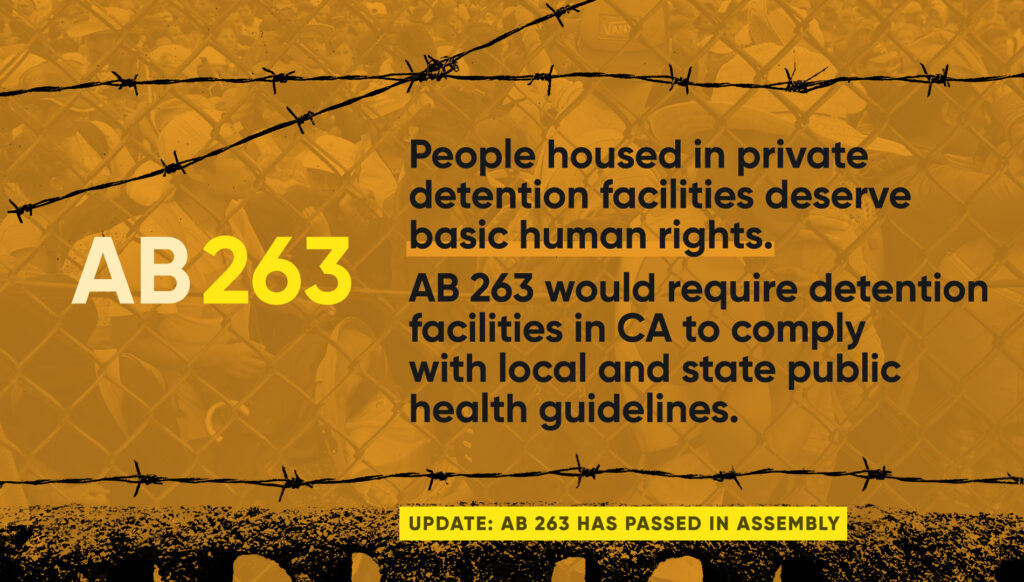 You can learn more about this important bill by reading our press release here.